WOAH awards ADE Foundation's Animal Field Triage Protocol
 Mindgame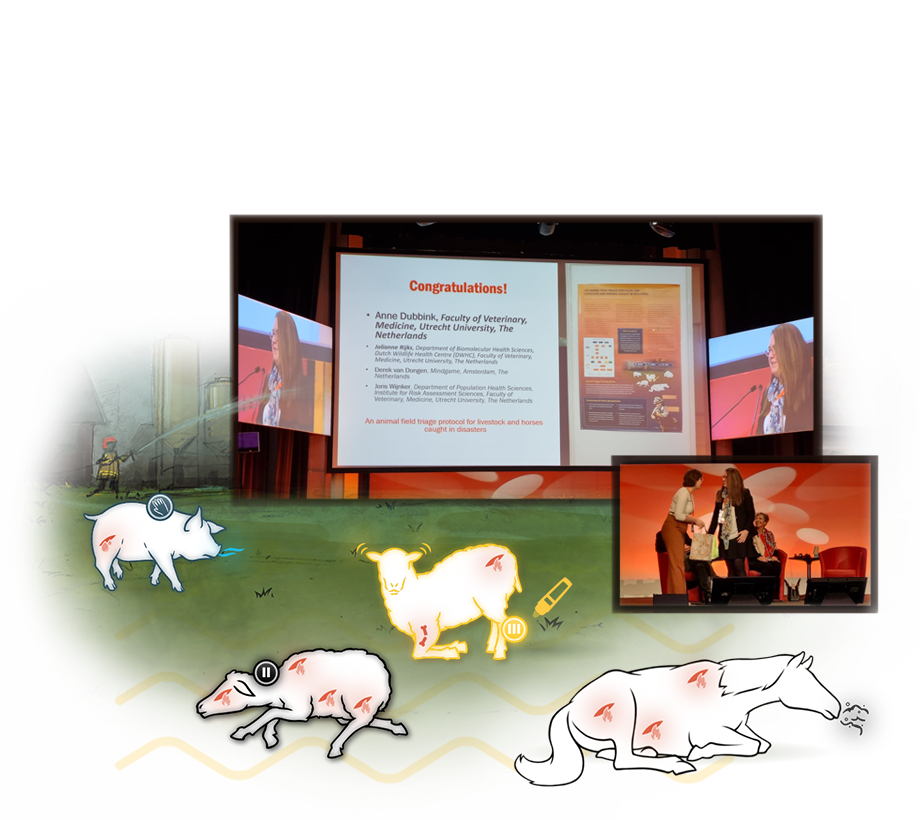 WOAH Best Poster Award May 2023
 Mindgame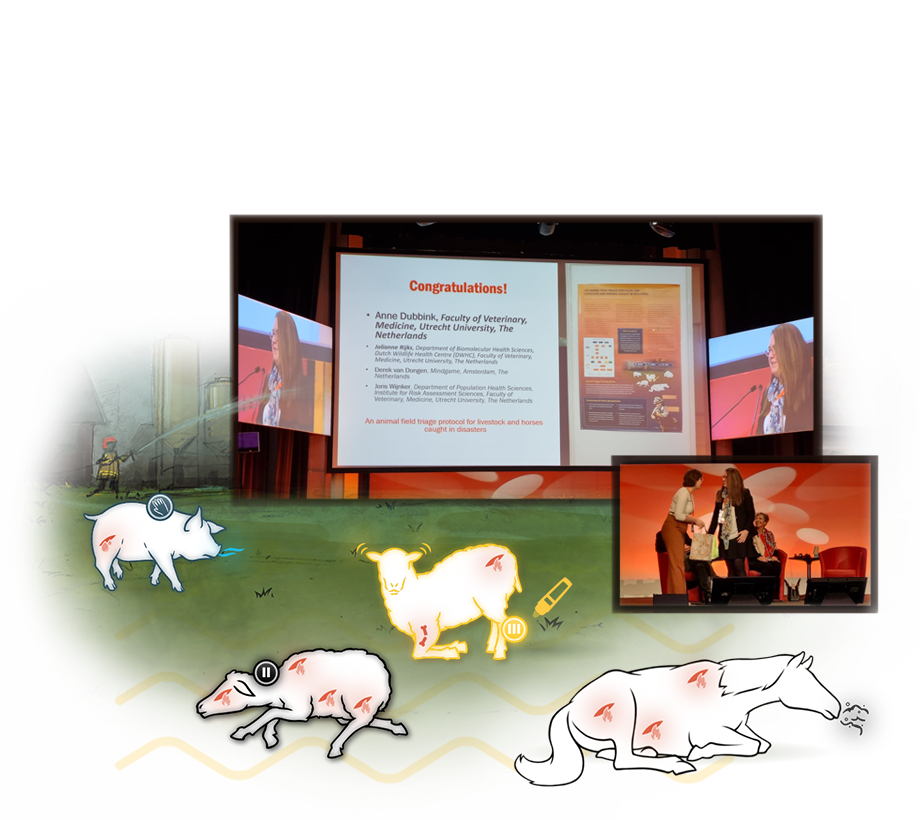 ADE Foundation wins Best Poster Award during the Global Conference on Emergency management in Paris, organized by the World Organisation for Animal Health (WOAH)
PARIS, APRIL 2023 – During the Global Conference on Emergency Medicine, organized by the World Organisation for Animal Health (WOAH), the ADE Foundation has been awarded Best Poster 2023. An independent jury assessed our poster 'Animal Field Triage Protocol for Livestock and Horses caught in Disasters' on eight topics, including quality of the research and innovation. Our contribution was rated best out of 28 submissions of academic researchers all over the world.
Our presence at the Global Conference on Emergency Medicine provided us with the opportunity to  demonstrate the recently completed Animal Triage Training Game to an international audience. We're very happy with the positive feedback of the international delegates. We are pleased to note that our game answers to the need for easy to use training material to prepare first responders for mass casualty incidents.
We are honored for the clear recognition of the research and the goals of the ADE Foundation. It motivates us to take the next step forward. Our focus will now be on publishing the completed research of the Triage Protocol and the global launch of the Triage Game.
For more information about the ADE Foundation or the Animal Triage Training game go to
https://ade-foundation.com CONTACT
Would you be interested in getting to know us?
We would like to hear from you.

Panamalaan 7A

1019 AS Amsterdam

020 341 87 07
CONTACT
Would you be interested in getting to know us?

Panamalaan 7A

1019 AS Amsterdam

020 341 87 07